It is our great pleasure to welcome you to The 2nd Conference on Clinical Studies with Medical Devices and IVDs (CSMD2023) that will take place 30 – 31 March 2023 in Vienna, Austria.
Especially in Europe, medical device and IVD manufacturers as well as regulators and notified bodies live challenging times. When we think of challenge, we should also think about opportunity, even if those opportunities are not always a path manufacturers or regulators had initially chosen to follow. I have been saying for many years that well designed clinical investigations should not be seen as a pure cost center but as a return on investment opportunity. Under the current regulations, strong data sets are needed to demonstrate patient safety as well as clinical benefits for patients – and by the same token, assure successful market access and are as good as gold in the hands of a sales person.
This year's conference is designed to provide a wealth of information for both medical device and in vitro diagnostic clinical investigations with a particular focus on practical methods and guidance on implementing regulatory requirements.
We will bring together international leaders in the field of Clinical Trials and Medical Devices and IVDs to deliver talks that are idea-focused. The program of the upcoming conference covers topics from all fields of clinical investigations, clinical evaluations, clinical evidence, regulations, and safety reporting. World leaders in these fields will take part in this meeting.
This conference will welcome clinical professionals, project managers, notified bodies, and regulators from around the globe.
The conference will focus on the following key areas for both medical devices and in vitro diagnostics:
Regulatory Updates in Clinical Evaluation and investigations
Clinical Evidence and Clinical Evaluation process
Clinical Performance Evaluation – IVD
Clinical evidence needed for international market access, including UK, China, and South America
Clinical Investigations for medical devices
Clinical investigations for in vitro diagnostics
Safety Reporting and using foreign data
Use of off-label data for market access
And much more
Join us as a Sponsor or Exhibitor and benefit from maximum visibility and exposure to a broader audience.
We look forward to meeting you at The 2nd Conference on Clinical Studies with Medical Devices and IVDs (CSMD2023) in Vienna.
Sincerely,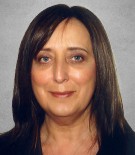 Danielle Giroud
CEO, MD-Clinicals
Conference Chair